The Hottest Blush Shades
November 16, 2023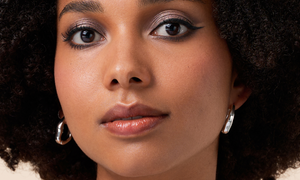 There's no denying the epic moment blush is having right now. From full flush trends to the best blush colors, the pretty girl blush era is here. We have a few pop culture moments to thank for it. There are shows giving amazing blush like Daisy Jones & The Six (we'll have what Camila Morrone and Riley Keough are having!) and also the hotly-anticipated Barbie movie ushering in Barbiecore-pink everything. And who can deny that blush makes any complexion 10x better? Flushed cheeks are everything we want–youthful, fresh and a sign of healthy vitality. Here, we'll show you how to make this season's best blush colors work for you.
Best Powder Blush
Powder blush has come a long way in both color and texture. With today's formulas you can easily layer your products for a custom result that feels fresh. "I think the softer and multiple shades of blushes trend I'm seeing is a nod to the 80s, but in a subtle more wearable way," says celebrity makeup artist Emily Gray. "The 80s were all about bold colors, on the eyes and cheeks especially. We're now taking that concept and applying it to our 'less is more' direction." The perfect texture this season is a matte blush that looks airbrushed. Not only is it perfect, the color will stay put from morning to evening cocktail. Emily's fav shade combo? Peach heaven and berry breeze. "I think this trend works for everyone and gives the perfect everyday flush to your look."
Best Bronzed Blush
You've already heard us rave about the wonders of mixing blush and highlighter, well now it's time to learn how to use your bronzer as blush for the ultimate glow. For this, you'll need this subtle bronzing powder that's marbled for a natural finish. Simply apply this bronzer to your face in a C-shape, from your temples to your cheeks and nose using a large fluffy blush brush to deposit the color evenly. She's bold, she's pretty and she's ready for any adventure.
Best Berry Cream Blush
For gals with dark hair and eyes, there's a berry blush trend (or any blush with purple undertones) making the rounds on TikTok. This cream blush in Treat Yourself has best blush written all over it since it gives, "I just spent the summer abroad". The trick to faking a faux sunburn is to bring the color from the cheek right to the nose. And thanks to this formula's cream-to-powder finish, you don't have to be shy about layering it. Simply build up to your desired color depending on the look you're going for and your natural skin tone.
Best Pink Blush
Maybe it's the Barbiecore effect but we've got heart eyes for hot pink as our statement  blush shade. There's just something about bold pink cheeks that's both chic and playful. It's also easy to achieve. The look you want is a blended one, so it's best to go with a cream stick formula that will melt into your skin. Apply a few dabs or swipe the color straight onto your cheekbones. Blend using your fingers or a blush brush until the color is diffused and no streaks are showing, and don't forget your nose. Now all that's left to do is perfect your best Barbie-worthy smize.
you might also like...
Meet the new TikTok makeup trend that everyone is obsessed with!
Pull a disappearing act on dark circles and blemishes for good with these pro tips.