Cruelty-Free Makeup Never Looked So Good!
April 14, 2022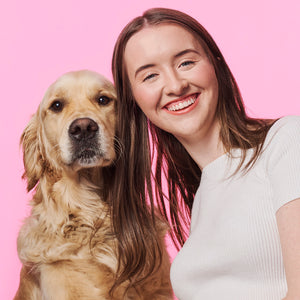 It's never been easier to stock your beauty bag with cruelty-free makeup
Cruelty-free makeup might be on everyone's lips these days but we're here to tell you that it's so much more than a beauty buzzword–it's a global movement that's been gaining traction for over 25 years. Thankfully for cruelty-free cosmetics fans, industry pioneers and animal protection groups, cosmetic companies now have standards to help regulate the industry and even the term cruelty-free. With so many brands jumping on the cruelty-free beauty bandwagon, it's important to do your research and learn about the claims that come with your cruelty-free makeup so you can be well informed and comforted knowing your everyday products are animal-friendly.
Cruelty-free vs vegan vs free-from
So what does cruelty-free makeup mean exactly? Cruelty-free beauty refers to a product that was developed without any tests on animals. Not to be confused with vegan makeup, which means that the product does not include any animal-derived ingredients (they are not one and the same). Look out for a bunny logo like Peta's Beauty Without Bunnies designation, to be assured the cruelty-free claim on your fave product is legit. This means the brand, its suppliers or third-parties don't test finished products or ingredients on animals and the brand doesn't test on animals where required by law.
Free-From Claims Matter, Too
The good news: buyers are more beware than ever and take animal welfare, safe ingredients and efficacy into serious consideration. The not-so-good news: Navigating complicated ingredient lists isn't easy. A better approach to understanding what is and isn't lurking in your cosmetics is to pay attendtion to free-from claims. There are several problematic ingredients to get familiar with (check out this great guide). Thankfully, Catrice's products have a wide range of free-from claims on their products such as paraben-free, gluten-free, perfume-free, alcohol-free, oil-free and microplastic particle-free, as well as vegan.
Cruelty-free makeup is the standard
Now that we have the definition covered, let's take a closer look at why cruelty-free makeup is finally becoming the standard after a long, hard-fought journey. In 1938, The United States Food, Drug & Cosmetic Act was signed into law requiring cosmetic products to be validated as safe. The result? Companies began testing their products on animals, which would include the Draize irritancy tests that would become known as the gold standard. These tests involved directly exposing animals' eyes and skin to chemicals. Fast forward to the 80s and early 90s when animal rights activists began advocating for alternative cruelty-free methods leading to the successful creation of the Coalition for Consumer Information on Cosmetics. The coalition manages the Leaping Bunny cruelty-free certification program in North America. By the end of 1998, the United Kingdom had banned animal testing for cosmetic products and ingredients followed by the European Union's ban in 2011 – a huge win for cruelty-free beauty. But, there is still work to be done as some countries, such as China, still require animal testing on cosmetics. This means that beauty brands that are physically sold in China cannot be considered cruelty-free.
Did You Know Catrice Has Been Cruelty-Free Since The Start?
Unlike some brands that have recently launched cruelty-free makeup lines, Catrice has been cruelty-free since day one. The brand is PETA-approved and doesn't carry out or commission any testing on animals to manufacture products. This applies to the end products that sit in your vanity, as well as to all ingredients used. Even Catrice's suppliers are required to certify in writing that their products have been manufactured without testing on animals.
Higher Standards
Catrice was born in Europe in 2004 , where there are higher-quality standards for beauty products. Regulated by the EU Cosmetics Regulation, you may have heard about the restriction of over 1,500 ingredients in beauty products (the U.S. restricts just 11). Catrice went a step further and banned an additional 60+ ingredients that were deemed unacceptable, such as dyes, volatile silicones, certain fragrance allergens, chelating agents (chemical compounds that react with metal ions to form a stable, water-soluble complex) and solid microplastic particles, to name a few.
Cleaner, Better, Stronger
Unlike the cruelty-free makeup or vegan makeup of the past that could have been made in the kitchen (and often was!), there is no longer a compromise on quality. Thanks to advancements in science and technology, you can expect a better payoff than ever. At Catrice, performance is everything. That's why you won't notice a performance or quality difference between this hero foundation and a non-cruelty-free brand.
you might also like...
Here are the absolute best spring lipstick colors of the season. From soft pastels to bright and bold statement shades, there's something for everyone when it comes to the 7 spring lipstick shades that made our shortlist.
Find all your best autumn eyeshadow looks and colors here. From jewel tones to warm spice shades, we've rounded up the best tips, tricks and products for your best fall look yet.